'You need that wicket-taking mentality'
England fast bowler Stuart Broad feels that a change in mentality helped him improve his performance in the fourth Ashes Test.
Broad misfired in Perth and went wicketless but feels that he hasn't bowled that badly in this series and spent time working on the mental side of the game.
The veteran fast bowler spent some time with Paul Collingwood, on the tour as a consultant, focusing on his strengths as a player.
Speaking after taking 4/51 to help England knock Australia over for 327 in Melbourne, Broad said: "I thought I bowled pretty well at Brisbane, okay at Adelaide, but very poorly in Perth.
"I didn't find a good rhythm and that probably showed. But I worked incredibly hard this week physically and mentally. I ran in hard in the nets trying to get the rhythm back."
"The cheer was deafening" – Stuart Broad on yesterday's no-ball drama #Ashes pic.twitter.com/FKu9I4q2RI

— cricket.com.au (@CricketAus) December 27, 2017
Broad feels that a defensive mindset worked against him in difficult conditions in Perth.
He said: "And I spent time with Paul Collingwood trying to look at my strengths. A bit of mental stuff. I'm a better bowler when I think attackingly but, on a very good pitch to bat on at the WACA, I fell into the trap of looking not to concede runs, instead of looking to take wickets.
"You need that wicket-taking mentality as a bowler. You need to think 'Where is my next wicket coming?' Not 'How am I going to stop the next boundary?' It's a small mental change but quite a big thing for me as a cricketer and I've run in well here thinking about how I would get batsmen out."

ALSO READ: An Ashes five-fer: Melbourne, day 2
Broad admits to going into his shell somewhat after the Perth Test avoiding what was being written and said about him in the media.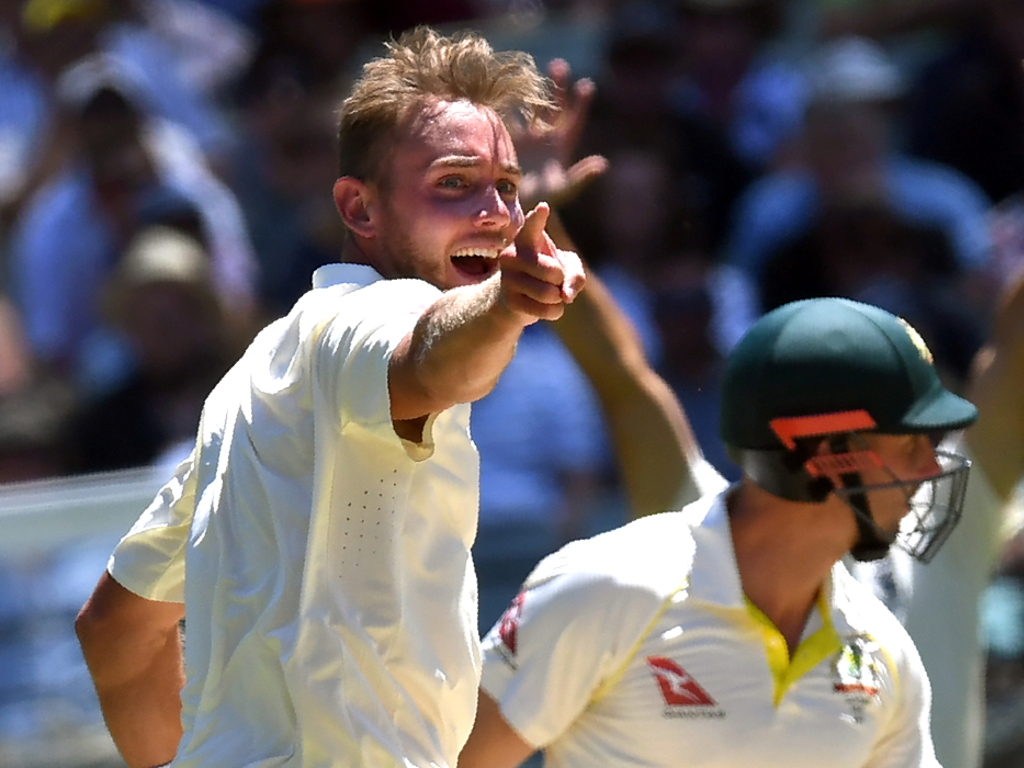 He added: "It's been one of those weeks where you get your tin hat on, duck down, and don't see much.
"I've been unaware of what's written and what's been said. You can get yourself in a dark place if you read everything.
"It's always been a strategy of mine to get away from things and not listen to too many exterior things. That's the tactic I've gone with this week and Christmas helped because you get a little time away from it.
"You have to go to that place as a sportsman, find something within yourself, get support from people around you and build yourself back up.
"Things happen and change quickly in sport. I think people – journalists – just do their jobs and have to be critical at times. I won't hold any grudges or get disappointed if people slag me off because in 15 years' time I might be doing the same. Fifteen years; not six months."
England ended day two on 192 for 2 trailing Australia by 135 runs.