Twenty Questions with Chris Rushworth: Piers Morgan, Durham and Tiger Woods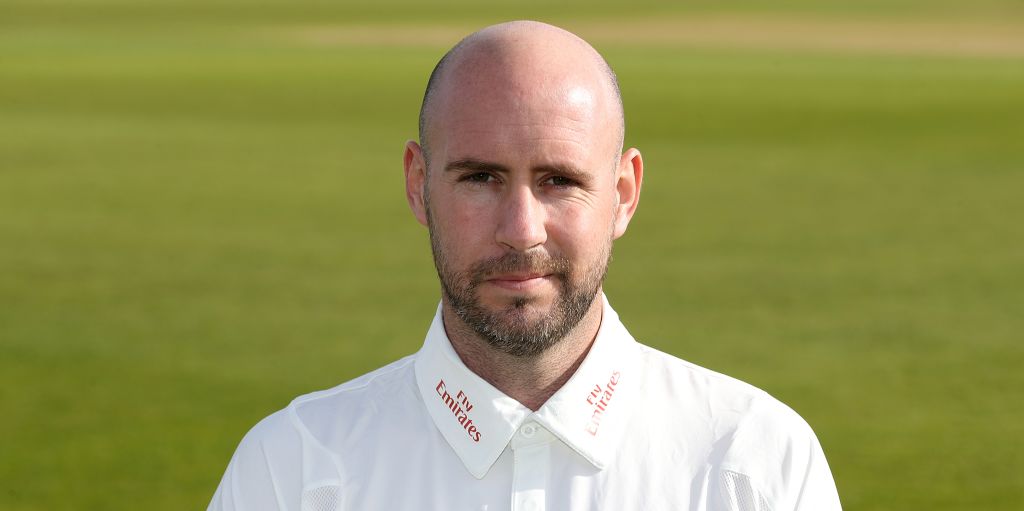 Christopher Rushworth is a modern-day Durham legend.
The pace bowler has taken over 450 first class wickets and over 100 List A wickets, all for his native county of Durham.
Rushworth is a survivor of the hefty sanctions thrust upon the club in 2016, as part of a financial bail-out package.
His commitment in sticking with the club through their toughest time only served to further the Sunderland man's legacy with Durham CCC.
From Durham's troubles to Queen, and county success to Jason Statham, these are the Twenty Questions the Cricket Badger Podcast put to Chris Rushworth.
If not a cricketer, what would you have done with your life?
I'm not 100% sure. I tried various roles in call centers and things like that but that didn't really work out and it wasn't much fun. I don't think I've got a solid answer for that to be honest. It would have been a struggle I guess.
[James Buttler: You've got the right accent for call centers, the North East accent is one they like]
It tends to go down quite well actually, it's a good conversation starter.
[James Buttler:  You were released from Durham in 2006 and you had to try to find different ways of making a living, I would imagine from a distance, that makes you appreciate cricket even more does it?]
Absolutely. When you're away from it and you get given a second chance, I guess that's really motivated me to grab the chance because I really wanted it.  I saw the life that could have been away from cricket and it was something that I wasn't keen on, but it at least made my love for cricket that little bit stronger.
Who has been the biggest influence on your career?
Probably my dad. He was someone who was always played when I was growing up. So for me as a young lad growing up, watching him every Saturday afternoon and in midweek cup games etc, he got me into cricket along with my older brother. Throughout my professional career he's always been there pretty much every game. There's not been many games that he's missed since I've re-signed for Durham. He's been harsh at times, but very supportive, and I guess without his kind of guidance throughout my career as a young lad and into the professional game, cricket probably wouldn't have been a job that I would have considered.
[James Buttler: The parents are often not seen are they, but the running around and the ferrying to matches when you were a kid,  it's something you can't do without, isn't it?]
Definitely. I often go to junior presentations and those sorts of things now and it's one thing that I try to get across to the parents. It's not just cricket, but in any sport without parents, it's just not possible. They do deserve a huge amount of credit and I guess being a professional cricketer, without that kind of help and support from parents and grandparents growing up, I wouldn't be in the position I am now.
What's been the best moment that you've had in cricket?
It's a tough one between winning the championship or the Lord's final. I think they're on a par because we were the underdogs in the [County] Championship the year we won it in 2013. Then we were massive underdogs again against Warwickshire at Lord's in the one day cup in 2014. They're two massive moments that I can't choose between really. I'd like to consider myself a traditionalist and a lover of four day cricket but to win a one day final at Lord's is something you dream of growing up.
[James Buttler: They're two quite different things aren't they, because you've got the big hit of winning one match and winning a trophy at Lord's, then you've got the full season of having to put in the hard yards to get that trophy as well.]
Definitely. Until you play four day cricket, you don't understand how much work goes into one game, let alone a full season. in 2013 we didn't have an overseas player. It was quite a young group, so to go through the season and win it with a game to spare was something that no one was expecting. We all put the hard work in and the effort that went into it to win the amount of games that we did was amazing. I think at the time it was the highest amount of championship wins for a season, so I'll say to get the trophy, to lift the trophy at the end, very special.
[James Buttler: It's been well documented the very harsh penalties that the club receive a couple of years ago. How's the mood there now? Are you past that and looking forward now?]
Absolutely. Two years ago when it all happened everything was quite sour and the disappointment, anger and emotions were all fresh in the memory. But we're two years down the line now and we've had a complete restructure. We've got a new chairman, a new chief executive, a new director of cricket and a new coach has been announced. 'Mr Durham' Paul Collingwood has retired too so we're practically a completely new-look outfit.
[James Buttler: Did you ever consider moving on from Durham?]
I'd be lying if I said I never did when all the financial stuff came out. But at the same time, I think the fact that Durham gave me that second chance initially, I feel like I owe it to them to try and get them back to where they should be and that's challenging for trophies in Division 1.
What's been your worst moment in cricket?
I suppose the relegation and everything that happened to the club two years ago. I think that's as tough as it's ever going to be, trying your heart out all season, finishing in a respectable position, looking forward to a few weeks off before the pre-season starts, and then you get a phone call saying what's happened and that you're now relegated. Minus 50 points in the second division, it's about as big of a blow as you're going to get.
If you could trade lives with any current cricketer and live in their skin for the day, who would you pick?
Someone like Jofra Archer. He's an incredibly talented cricketer and a very nice guy off the field. He's been playing in all these big tournaments around the world, it's clear to see that he's got a very bright future ahead of him.
If I could put you in charge of World Cricket for the day, what would you change?
As a bowler I'd like some more fielding restrictions in T20's and 50 over games. I think especially in the T20's, having to take the new ball with only two fielders out, it's very hard work.
If you could meet anyone living or dead, who would you like to meet?
Tiger Woods or Roger Federer, someone like that who's been very successful at the top of their sport for a long time. It would be nice to get an insight into their life and their mindset.
If you won the lottery, what would be the first thing you'd spend your money on?
Pay off our mortgage and then probably have a nice holiday with the kids… and the wife of course!
What's your first memory of being really excited?
When I was either six or seven, walking downstairs one Christmas morning, to find a brand-new bike hidden in the kitchen.
Who would play you in 'Chris Rushworth the movie'?
It's got to be someone with no hair! Someone like Jason Statham? He's a good-looking fella and he's obviously got the bald head as well and he's quite rough looking.
What's the first thing that you bought with your own money?
That's a tough one, I remember having my first job, what did I buy? I'm guessing some designer clothes, trying to look cool.
What's the last time you can remember being really nervous?
We had a team bonding trip three weeks ago which included abseiling. So standing at the edge of the cliff, tied to a rope which was attached to a little tree and the guy saying "Lean back, don't worry, the rope and the tree will hold your weight." That was very nervous and frightening.
What's the top item on your bucket list?
I was chatting with my wife about this the other day actually. As soon as I retire from cricket, the first thing that I want to do is book a holiday to Barbados to watch a Test match.
What celebrity annoys you the most?
Piers Morgan's very annoying, and actually Kevin Pietersen annoyed me last week. He had a go at Jamie Porter who is just living his dream playing county cricket for Essex. He had a go at county cricket and put Essex down, that really annoyed me.
On a scale of 1 – 10, with 10 being The Fonz, how cool are you?
I'd go five, down the middle. I'd have gone an eight or nine when I was in school when I was buying that designer gear, thought I was good at football and still had hair!
If you had access to a time machine, where and when would you go?
I would go back to the Live Aid concert. We watched Bohemian Rhapsody just before Christmas and I wasn't expecting great things from it but it was absolutely sensational, so I would love to go and watch that concert.
If you could live anywhere in the world, where would it be?
Melbourne.
If you could change one thing about yourself, what would it be?
Eat less sugary sweets!
What will you be doing in 10 years' time?
Not sure. Hopefully I'll be still involved with cricket in some way, whether its coaching or watching my son play or something like that.
[James Buttler: Have you done anything towards the coaching side of things?]
Yeah I've got my level two qualifications at the moment and I've looked at taking the level three but I don't think coaching as a career is something that I particularly want to do. I'm more interested in coaching kids in the younger age groups. That sort of thing is more enjoyable for me.
If you'd been picking these questions, what would you have asked yourself to get a great exclusive?
Something along the lines of; "You shared a house with Ben Stokes for a few years, what was that like?"
[James Buttler: And the answer is?]
It was fun and exciting, but I don't think it did any of us any favors for our cricketing career!
Check out the full archive of the Cricket Badger Podcast here, and follow the Badger on Twitter here.