Bumrah's celebrated artistry to break new ground for Indian cricket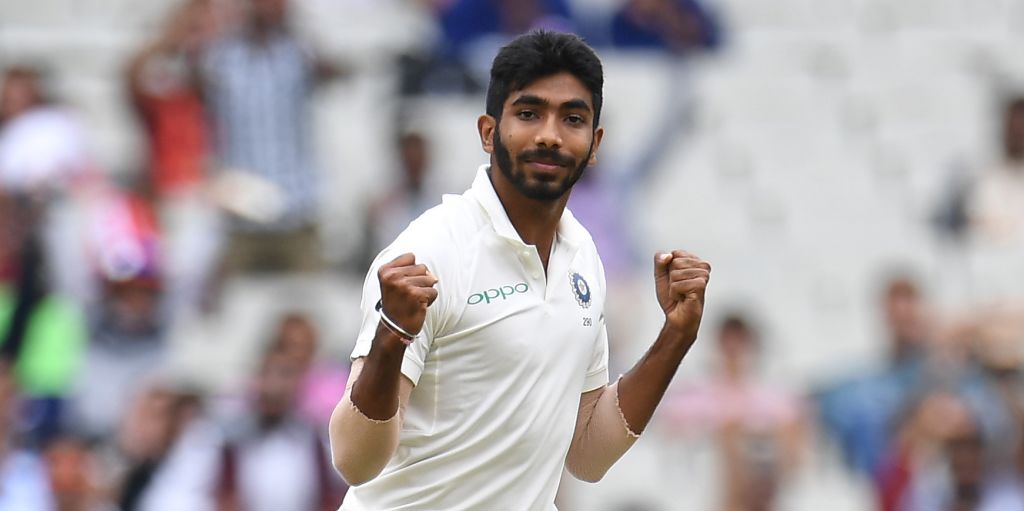 Jasprit Bumrah winning the best men's cricketer is hugely significant for India.
The fast bowler was the recipient of the Polly Umrigar Award earlier this week, breaking Virat Kohli's four-year stranglehold on the prize.
Bumrah was in phenomenal form in Test cricket in the 2018/19 season, taking 21 wickets in India's historic 2-1 series victory in Australia before 12 wickets at a staggering 9.23 in two Tests in the Caribbean, including a hat-trick.
He also has a very good World Cup, taking 18 wickets in nine matches at an average of 20.61 and an economy of 4.41.
It's been a breakthrough year for a bowler we thought had already broken through. If Bumrah's skill was apparent before, it's now slapping us repeatedly round the face, in every format of the game in high pressure situations. Despite lacking the experience of Ishant Sharma or Mohammed Shami, at 26, Bumrah is the leader of the Indian pace bowlers. A unit that has now added a consistent third dimension with which to attack, alongside the batting excellence and spin dominance that has made up the Indian arsenal for decades.
---
READ: No f**king apology needed – who was offended?
---
In a nation where batsmen – from Gavaskar to Tendulkar through to Kohli – totally occupy the cricketing consciousness and reach unfathomable heights of fandom, Bumrah has achieved unparalleled recognition for his fast bowling exploits.
While Kapil Dev will likely feature near the top of any list of the greatest Indian cricketers of all time, the all-rounder will be surrounded by a sea of batsmen, with a distant spinner Anil Kumble perhaps his closest bowling companion.
And in the current Indian team, it's often century-laden Rohit Sharma or ODI master Virat Kohli that receive the plaudits – and rightly so. But now it's just as often Bumrah – ambling up to the crease, all angles and straight arms, firing down 90mph yorkers from nowhere – that makes the headlines and has fans chanting his name in unison from the stands.
This is new ground for Indian cricket – a fast bowling role model receiving the acclaim from the masses. And while he is yet to reach the same stratosphere of fandom as Tendulkar, MS Dhoni or Kohli – heights of notoriety that even the top-billed Premier League footballers couldn't imagine – Bumrah is the first fast-bowling cricketing celebrity.
And in a sport where your heroes have as much of an effect on the way in which you practice and play the game as any, this is hugely significant for India's future. It's no wonder the national team have had so many wonderful batsmen in the last 30 years with the likes of Tendulkar, Virender Sehwag, and Sunil Gavaskar before them, to emulate. Young Indians of the past will have been endlessly shadow batting the Tendulkar straight drive, a Rahul Dravid forward defensive, even a Dhoni helicopter.
But now, as well as the inevitable millions attempting a lofted Kohli cover drive, there will be a few having a go at the Bumrah slower ball – which is a scary thought.
Will Ford is on Twitter