Bangladesh Women name Asia T20 Cup squad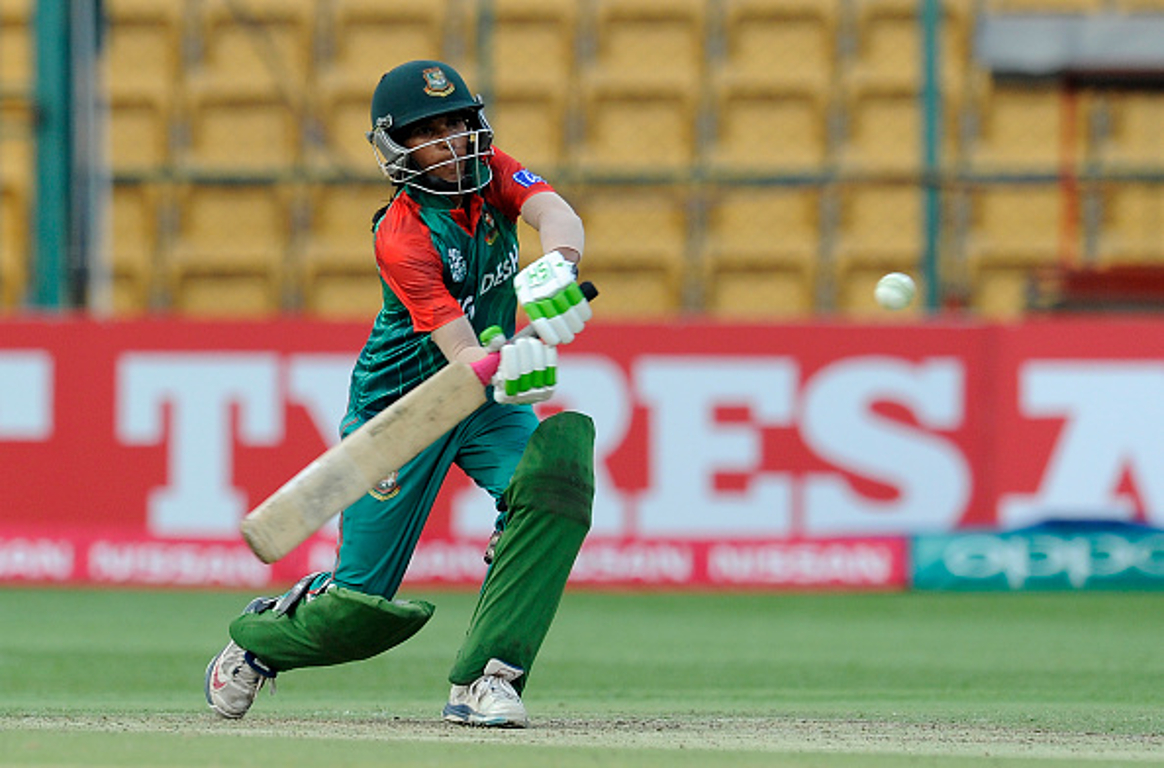 Bangladesh Women have named their fifteen-strong squad for the Asia T20 Cup in Malaysia in June.
The team come into the tournament on the back of a whitewash away defeat to the Proteas in both ODIs and T20Is and will need to start strong against Sri Lanka.
Lily Rani Biswas and Ayesha Rahman come into the group that lost three members from the sixteen in South Africa.
Biswas has not played a T20I for Bangladesh since the 2013 World T20.
ALSO READ: Dengue fever lays Sri Lanka skipper low
Sobhana Mostary, Suraya Azmim and Murshida Khatun drop out of the squad after the chastening defeats in South Arica.
The 2018 Women's Twenty20 Asia Cup will be the seventh edition of the ACC Women's Asia Cup, organized by the Asian Cricket Council.
2018 Women's Twenty20 Asia Cup Bangladesh squad: Salma Khatun (Captain), Nahida Akter, Rumana Ahmed, Panna Ghosh, Nigar Sultana, Lily Rani Biswas, Fargana Hoque, Sanjida Islam, Khadaija Tul Kubra, Sharmin Sultana, Fahima Khatun Jahanara Alam, Ayesha Rahman, Shamima Sultana, Jannatul Ferdous Sumona.
Schedule
Matches start at 10.00AM and 2.00PM
Sun 3 June
India vs Malaysia at Kinrara
Bangladesh vs Sri Lanka at Royal Selangor Club
Pakistan vs Thailand at Kinrara
Mon 4 June
Bangladesh vs Pakistan at Kinrara
India vs Thailand at Royal Selangor Club
Sri Lanka vs Malaysia at Royal Selangor Club
Tue 5 June
Rest Day
Wed 6 June
Pakistan vs Sri Lanka at Kinrara
Thailand vs Malaysia at Royal Selangor Club
India vs Bangladesh at Kinrara
Thu 7 June
Bangladesh vs Thailand at Kinrara
Pakistan vs Malaysia at Royal Selangor Club
India vs Sri Lanka at Royal Selangor Club
Fri 8 June
Rest Day
Sat 9 June
India vs Pakistan at Kinrara
Sri lanka vs Thailand at Royal Selangor Club
Bangladesh vs Malaysia at Kinrara at Royal Selangor Club
Sun 10 June
FINAL: 1st vs 2nd Place Team at Kinrara